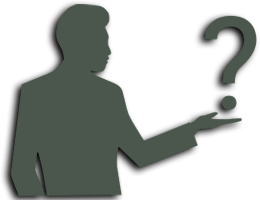 Personal Elevator
experts answer frequently asked elevator questions and common concerns surrounding elevator installations. Many homeowners have questions that pertain to their individualized situation. Whether you're getting a
residential elevator
,
dumbwaiter
, or
wheelchair lift
installed in your home, rest assure that we are hear to provide clear answers for you. We are also available to answer your specific questions by email and phone.
Contact us to learn more
about our large variety of installation options.
Absolutely. Home elevators are extremely safe and equipped with features that prevent injury and misuse. National safety codes and local building codes make child safety a priority. If the elevator is installed properly and the current ASME codes are adopted and implemented, homeowners can expect a lifetime of dependable and safe operation.
How much space does a residential elevator need?
Typically, 20 to 25 square feet of space per floor is needed to install a residential elevator.
Does an elevator increase your home value?
Yes, home elevators increase the value of your home. Statistics show, a personal elevator can add to the property value of the home by more than 10%. The personal value, however, is priceless, as an elevator allows the homeowner to age comfortably without limitations.
What is an elevator hoist way?
An elevator hoist way is the area constructed to allow the elevator to operate effectively between the floors of the home.
Can you put an elevator in a house?
What is the cost of a home elevator?
There are a many deciding factors that come into play that can effect the pricing of a personal elevator. Is this residential elevator going in new construction or an existing home? Generally, a home elevator that meets all safety requirements will start from $21,000 to $35,000 installed, depending on how many stops the elevator is going to serve.
Who makes the best elevators?
Do elevators use hydraulics?
Yes. Residential elevators often use a roped hydraulic drive, with a 2:1 ratio pulley system, hydraulic jack and cables for lifting and lowering the elevator cab throughout the hoist way.
What are the different types of elevators?
There are many types of home elevators. The most common elevator drive systems are roped hydraulic and overhead winding drum. Each system has its advantages and cost considerations.
We GUARANTEE 24 hour service response time
We do all installations ourselves
We NEVER outsource any of our work
We are a small local business
We stay with you for the life of your elevator
We are fully Licensed and Insured
| New Jersey | Pennsylvania | Delaware | New York | Maryland |
WE PRIDE OURSELVES ON DELIVERING
QUALITY, CRAFTSMANSHIP, AND SAFETY.
PRESS THE CALL BUTTON TO CONTACT US
OVER 30 YEARS OF COMBINED EXPERIENCE
WE PRIDE OURSELVES ON DELIVERING
QUALITY, CRAFTSMANSHIP, AND SAFETY.
PRESS THE CALL BUTTON TO CONTACT US
OVER 30 YEARS OF COMBINED EXPERIENCE