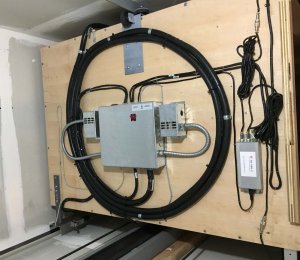 Annual Maintenance contracts protect your elevator hardware and new installations
Protect Your Home's Lift Investment
Rest assure that an Annual Maintenance contract provides the protection for any elevator issues you may experience all year long. Giving homeowners reassurance that during any hardware system troubles, a reliable and trusted technician will be there to assist. Normally with-in 24 hours a certified elevator technician on-site will determine a corrective course of action to service and maintenance your elevator equipment.
Skillful, Prideful, & Experienced Maintenance Technicians
Having over 30 years of experience in the field of construction, elevator design & installation, with our professional leading certified technicians, you can put your mind at ease that Personal Elevator, LLC has you covered. Our skillful technicians pride themselves on quality craftsmanship and maintaining elevator units is critical in up-keeping our valued customer's lift needs.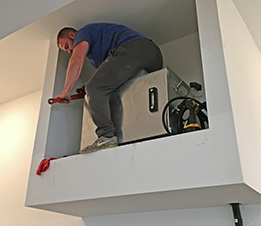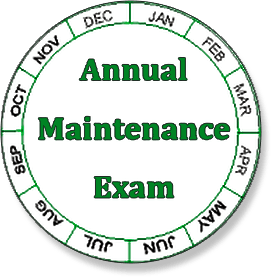 Maintaining Your Investment
An elevator adds value to your home. Help maintain that investment to ensure a safe, smooth and ongoing operation by investing in a Personal Elevator Maintenance Agreement. You can trust that our experienced maintenance technicians are available not only to respond to any potential need, but to also provide the preventative maintenance to keep your home elevator running for years to come. Our maintenance technicians are Personal Elevator employees, trained at the highest level on all Inclinator Company of America, Custom Elevator Inc., Cambridge Elevating, Fox Valley Elevator, and PLI drive systems ensuring your elevator has the latest updates, enhancements and working safety features.
As the most experienced residential elevator technicians in the tri-state area, we propose to provide annual maintenance, which will include (1) one maintenance visit per year. Our examination, once a year, will include a one (1) hour inspection, cleaning of all elevator related areas, adjustments and lubricating components as needed. After examination, we will provide you with a detailed checklist pertaining to the upkeep of your equipment.
We Examine the Following:
Safety Features
Brake Assembly
Controller
Leveling Devices
Lights/Fixtures
Relays
Gate Operation
Limit Switches
Slack Cable Device
Pump/Motor
Cables
Sheaves
Fluid Levels
Door Interlocks
Call Buttons
Safety Circuits
Travel Cable
Floor Alignments
Timing Devices
Drive System
Cams
Jack Seals
Contacts
Battery Backup
Battery Lowering
We have 25 years of experience installing, servicing and maintaining personal elevators, vertical platform lifts, and dumbwaiters in the tri state area. To ensure peace of mind and smooth operation of your home elevator or lift, join with Personal Elevator in a maintenance agreement along with the technicians who have more experience with your product than any other elevator company. Personal Elevator will satisfy any existing maintenance contract visit upon signing of this agreement.
WE PRIDE OURSELVES ON DELIVERING
QUALITY, CRAFTSMANSHIP, AND SAFETY.
PRESS THE CALL BUTTON TO CONTACT US
OVER 30 YEARS OF COMBINED EXPERIENCE
WE PRIDE OURSELVES ON DELIVERING
QUALITY, CRAFTSMANSHIP, AND SAFETY.
PRESS THE CALL BUTTON TO CONTACT US
OVER 30 YEARS OF COMBINED EXPERIENCE