Ease your home life with a residential dumbwaiter installed by Personal Elevator, LLC
Personal Elevator conveniently offers installation of Waupaca dumbwaiters and PLI dumbwaiters.
Avoid the risk of back stress, sore muscles and perhaps avoid staircase accidents by installing your choice of top branded dumbwaiter manufactures like Waupaca and PLI.
Whether you're moving laundry to the utility room, sending groceries to the kitchen, or lifting firewood to the living room, residential dumbwaiters will making your home life easier and safer for your day to day activities.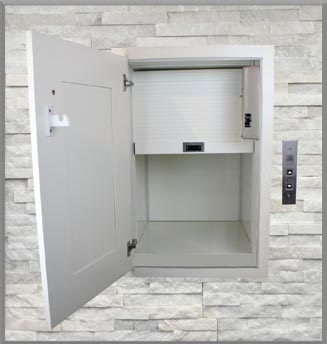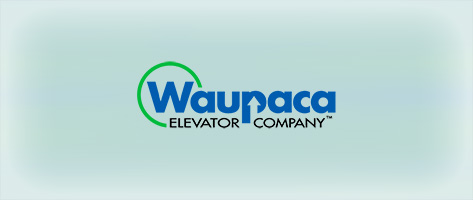 Personal Elevator installs Waupaca dumbwaiters for residential homes providing the perfect solution to enhance the utility of a multi-level home. A Waupaca dumbwaiter is engineered with quality materials and is assembled with pride at the Appleton, Wisconsin facility.
Personal Elevator offers Waupaca dumbwaiters for residential applications: Groceries, packages, household supplies, firewood, and much more. Dumbwaiters offered for commercial applications: Restaurants, Retail Store, Offices, Hotels, and many more options.
---
Waupaca dumbwaiter Models
Cable-Waiter Series 007 – 100 lbs.
Paca-Waiter Series 011 – 200 lbs.
Paca-Waiter Series 311 – 300 lbs.
Paca-Waiter Series 511 – 500 lbs.
---
Materials Options: Primed Steel, #4 Brushed Stainless Steel, Powder Coated.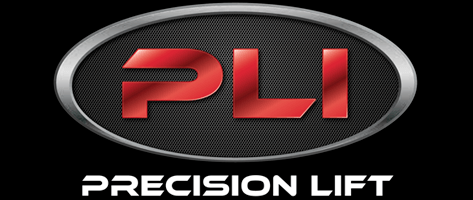 Personal Elevator offers the PLI QuickServe-200 Residential Dumbwaiter. A PLI QuickServe 200 pound weight capacity makes it more than capable for most household dumbwaiter applications.
Personal Elevator can make you home life easier with a PLI residential dumbwaiter. The QuickServe-200 Residential Dumbwaiter will make daily tasks a breeze when it comes to transporting heavy and bulky items between floors. No more breaking your back or climbing stairs.
Car Laminate options: Standard White, Oak, Cherry, Mahogany or Maple plywoods, either unfinished or pre-finished.
VERY DURABLE AND EASY TO CLEAN
BI-PARTING DOORS KEEP CARGO SECURE
CUSTOM SIZES ARE AVAILABLE IN 1" INCREMENTS
200 lbs. Weight Capacity
2 Stops
300 lbs. Weight Capacity
3 or 4 Stops
We GUARANTEE 24 hour service response time
We do all installations ourselves
We NEVER outsource any of our work
We are a small local business
We stay with you for the life of your elevator
We are fully Licensed and Insured
| New Jersey | Pennsylvania | Delaware | New York | Maryland |
WE PRIDE OURSELVES ON DELIVERING
QUALITY, CRAFTSMANSHIP, AND SAFETY.
PRESS THE CALL BUTTON TO CONTACT US
OVER 30 YEARS OF COMBINED EXPERIENCE
WE PRIDE OURSELVES ON DELIVERING
QUALITY, CRAFTSMANSHIP, AND SAFETY.
PRESS THE CALL BUTTON TO CONTACT US
OVER 30 YEARS OF COMBINED EXPERIENCE