Personal Elevator installs vertical platform lifts providing that peace of mind you were looking for.
Personal Elevator, LLC installs, services, and maintains your vertical platform lift ensuring comfort and delivering a peace of mind knowing that you have the safest and most dependable vertical platform lift (VPL). Personal Elevator offers wheelchair owners freedom and independence improving lifestyle through innovation. All VPL units features stainless hardware, resilient polycarbonate side panels for a less confined feel, and a lift capacity of 750 pounds.
Understanding the mobility challenges that impede on millions of people, Vertical Platform Lifts provide an excellent solution to best serve the needs for those with mobility impairments.
Benefits
• Safe, dependable, and durable
• Modern styling
• Affordable
• Quick installation
• Versatile lift heights
• Multiple configurations for easy entry/exit
• Three-year warranty
• 750-pound lift capacity
• Available in AC or DC for maximum efficiency

Extreme cold weather capability comes standard; no-additional "cold weather package" necessary
Rest assured that you will have peace of mind that accessing your home will never be nothing short of satisfactory. Homeowners and caregivers throughout North America choose Personal Elevator as their trusted authority in vertical platform lifts. Platforms come in two sizes and with a range of lift heights. You can be carried one or more steps or to your home's deck. The cutting-edge side panels offer durability while removing the "enclosed" sensation of other lifts on the market. Vertical Platform Lifts have a small footprint, offering the perfect alternative to large, cumbersome ramps.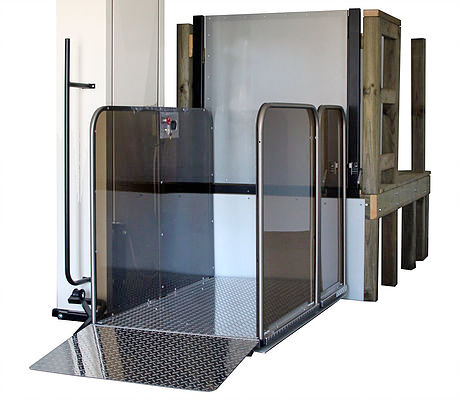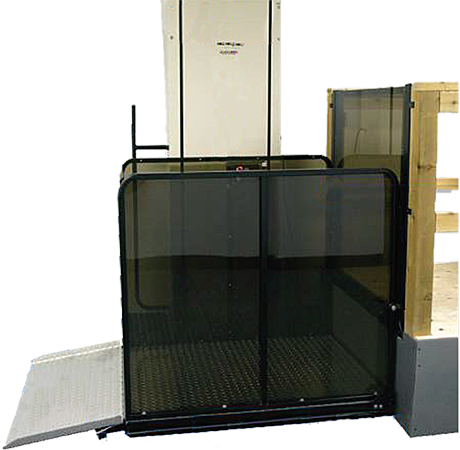 We GUARANTEE 24 hour service response time
We do all installations ourselves
We NEVER outsource any of our work
We are a small local business
We stay with you for the life of your elevator
We are fully Licensed and Insured
| New Jersey | Pennsylvania | Delaware | New York | Maryland |
WE PRIDE OURSELVES ON DELIVERING
QUALITY, CRAFTSMANSHIP, AND SAFETY.
PRESS THE CALL BUTTON TO CONTACT US
OVER 30 YEARS OF COMBINED EXPERIENCE
WE PRIDE OURSELVES ON DELIVERING
QUALITY, CRAFTSMANSHIP, AND SAFETY.
PRESS THE CALL BUTTON TO CONTACT US
OVER 30 YEARS OF COMBINED EXPERIENCE