Personal Elevator, LLC

services New York
Personal Elevator installs and services home elevators in the great state of New York. Leading the pack among elevator companies in New York, Personal Elevator performs professional custom home elevator installations serving 11 New York Counties. Choose from a variety of top trusted elevator brands like Cambridge Elevating, Custom Elevator, and Fox Valley Elevator. Installing personal home elevators is what our experts do best. We also provide maintenance contracts for new elevators and existing residential elevators.
Elevator professionals at Personal Elevator provide engineering solutions for home elevator installations. Our experienced experts are actively servicing existing home elevators throughout the New York Metropolitan area. Contact us by phone or by email and discuss getting your home elevator installed or serviced by Personal Elevator.
NY Counties
Richmond County
New York County
Kings County
Queens County
Nassau County
Suffolk County
Bronx County
Rockland County
Westchester County
Putnam County
Orange County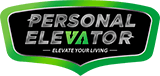 Personal Elevator LLC – The Tri-State's most experienced residential elevator technicians. We pride ourselves on delivering quality, craftsmanship, and safety.
Professional home elevator installations in New Jersey, Pennsylvania, Delaware, New York, and Maryland.
Address:
P.O. Box 5409
Deptford, NJ 08096
---
Phone: 1(800)864-1815
Fax: (856)537-5899
Working Hours:
Monday-Friday: 8:00am – 5:00pm
Saturday: Closed
Sunday: Closed
---
NJ License # 13VH10028700
PA License # 139365
Philadelphia License # 055832
DE License # 2018603560
NY License # 5331376
MD License # Z19839893