Elevate Your Living With a Personal Elevator
Personal Elevator, LLC installs residential elevators that make your living space more comfortable making you feel safe knowing you will be able to traverse with ease multiple floors within your home. Quality of living increases as you are able to move freely from floor to floor without the worry of walking up staircases.
Avoid the risk of back stress, sore muscles and perhaps avoid staircase accidents by installing your choice of top branded elevator manufactures like Custom Elevator Inc., Cambridge Elevating Inc., and Waupaca Elevator Company in your home or place of business. Installed by licensed, skillful, experienced, and prideful technicians who stay with you through your elevator's lifespan.
Annual maintenance packages are available for every Personal Elevator installation to assure that your elevator investment maintains it workmanship year to year.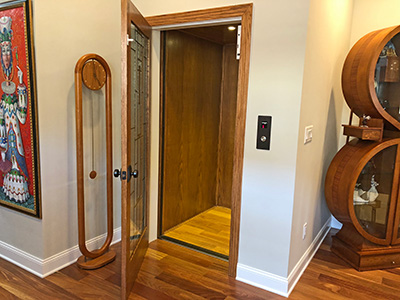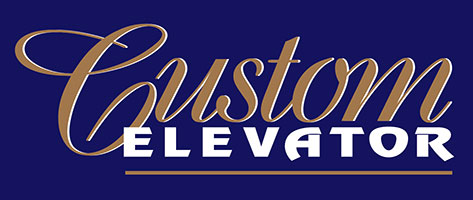 Personal Elevator installs Custom Elevator Inc. residential elevators. Offering the best of the best when it comes to hydraulic elevators. Find out more how Personal Elevator can install a Custom Elevator in your home.
Personal Elevator offers 4 models of Custom Elevator In residential elevators: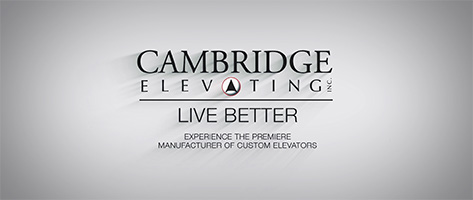 Personal Elevator offers 3 models of Cambridge Elevating elevators:
Personal Elevator also installs Cambridge Elevating LU/LA (Limted-use/Limted-Application) elevators designed to service schools, libraries, low rise, low occupancy commercial buildings, churches and multi-family housing. LU/LA elevators provide the functionality of a commercial elevator with the elegance of a residential elevator.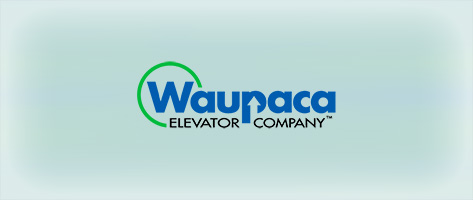 Personal Elevator installs Waupaca elevators for residential homes offering models to fit every budget with a range of styles and accessories designed to blend perfectly into any home décor. A Waupaca elevator will improve accessibility allowing you to remain in the home you love for as long as you would like.
Personal Elevator offers 6 models of Waupaca Elevator Company elevators:
We GUARANTEE 24 hour service response time
We do all installations ourselves
We NEVER outsource any of our work
We are a small local business
We stay with you for the life of your elevator
We are fully Licensed and Insured in
New Jersey, Pennsylvania, Delaware,
WE PRIDE OURSELVES ON DELIVERING
QUALITY, CRAFTSMANSHIP, AND SAFETY.
OVER 30 YEARS OF COMBINED EXPERIENCE
PRESS THE CALL BUTTON TO CONTACT US