A wheelchair home lift can ensure comfort and peace of mind by delivering safe and dependable residential vertical platform lifts installed by Personal Elevator, LLC
Homeowners and caregivers throughout North America choose Personal Elevator as their trusted authority in vertical platform lifts. Many great benefits to owning a VPL: Safe, dependable, durable, affordable, 750 lb capacity, and VPL hardware withstands extreme cold weather capabilities.
Personal Elevator offers the best their is when in comes to the comfort of your mobility and wheelchair needs with installations of the Aspire Low Rise VPL by PLI. The Aspire Low Rise VPL is the perfect solution to overcome low travel barriers such as porches, decks, patios, and steps up to 5′ in travel height.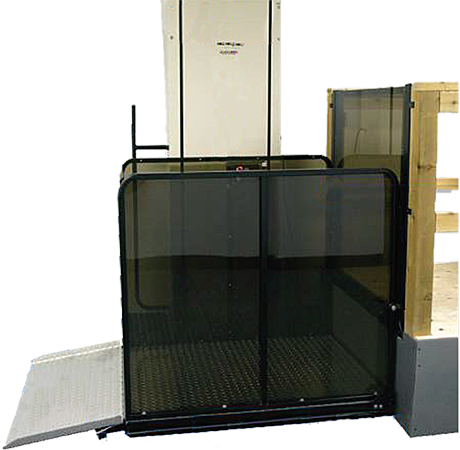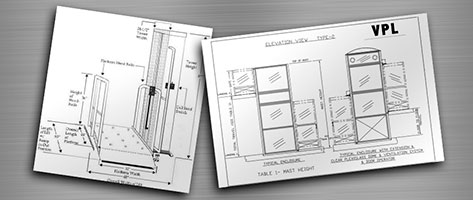 Personal Elevator offers VPL wheelchair mobility installations. All VPL units features stainless hardware, resilient polycarbonate side panels for a less confined feel, and a lift capacity of 750 pounds. Vertical Platform Lifts have a small footprint, offering the perfect alternative to large, cumbersome ramps.
---
VPL Benefits
Safe, dependable, and durable
Affordable
Versatile lift heights
750-pound lift capacity
Available in AC or DC for maximum efficiency
EXTREME COLD WEATHER CAPABILITY COMES STANDARD; NO-ADDITIONAL "COLD WEATHER PACKAGE" NECESSARY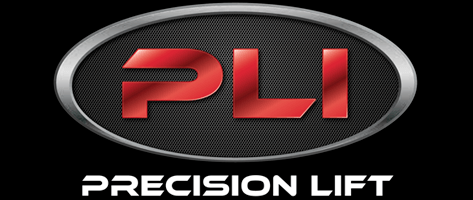 Personal Elevator offers the PLI Aspire Low Rise VPL. A PLI Aspire VPL provides safe and easy access for wheelchairs, power scooters or any person who struggles with stairs. The Aspire Low Rise is manufactured from Marine grade aluminum and stainless steel to ensure long lasting durability and reliability.
Color Options
Mill Finish
White Powder Coat
Product Specifications
750 lbs. Lifting Capacity
60″ Standard Lift Height
Counterweight Chain Drive System
36″ x 54″ Platform Size
We GUARANTEE 24 hour service response time
We do all installations ourselves
We NEVER outsource any of our work
We are a small local business
We stay with you for the life of your elevator
We are fully Licensed and Insured
| New Jersey | Pennsylvania | Delaware | New York | Maryland |
WE PRIDE OURSELVES ON DELIVERING
QUALITY, CRAFTSMANSHIP, AND SAFETY.
PRESS THE CALL BUTTON TO CONTACT US
OVER 30 YEARS OF COMBINED EXPERIENCE
WE PRIDE OURSELVES ON DELIVERING
QUALITY, CRAFTSMANSHIP, AND SAFETY.
PRESS THE CALL BUTTON TO CONTACT US
OVER 30 YEARS OF COMBINED EXPERIENCE